Easy and Delicious Kafta Recipe with Tzatziki Sauce: How to Make Authentic Middle Eastern Skewers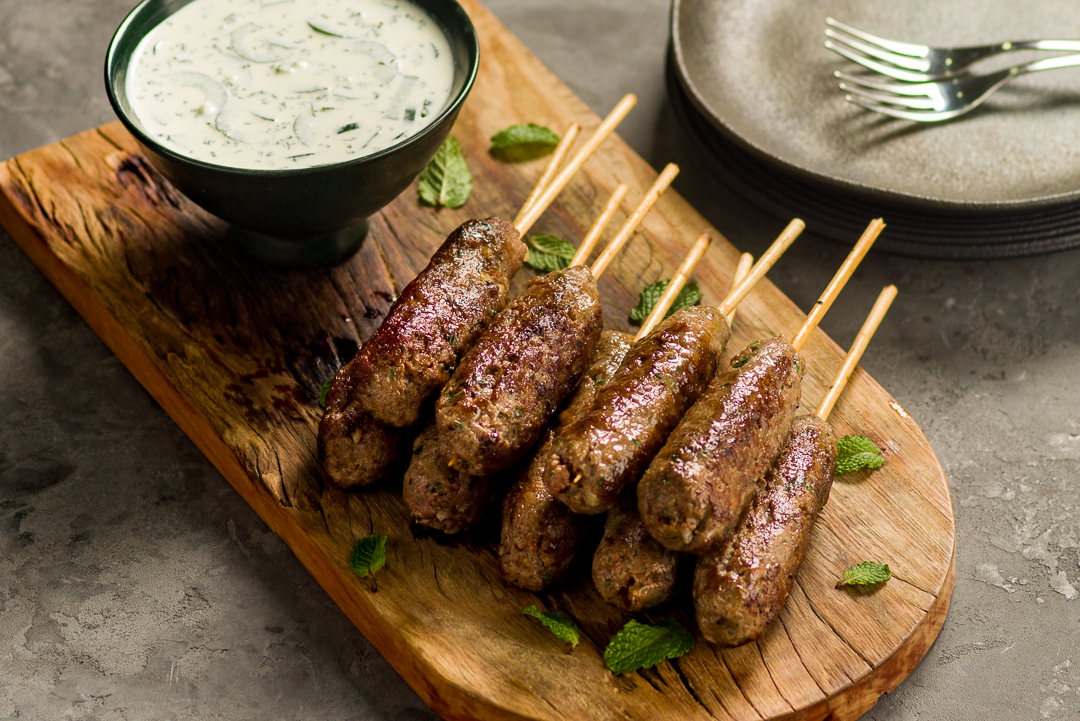 Easy and Delicious Kafta Recipe with Tzatziki Sauce: How to Make Authentic Middle Eastern Skewers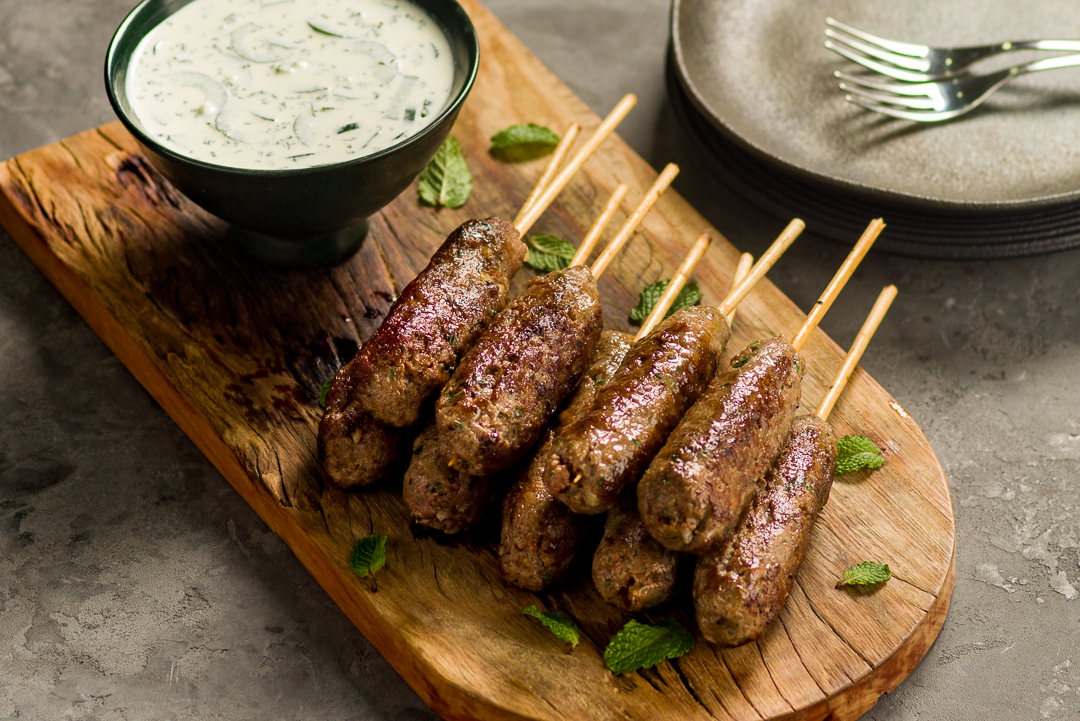 Preparation time
1h e 20min
Originating from Persia, kafta means "ground" and has captivated taste buds worldwide. One reason for its popularity is the ease of preparation: the ground beef is seasoned and shaped into meatballs or molded onto skewers, which are then grilled to perfection.
The tip is to go all out on the sauce to accompany the dish. Our suggestion for today is tzatziki sauce, of Greek origin, notable for its lightness and freshness. This combination is a great bet for gathering friends and pairing with a good beer over the weekend. Check out the step-by-step!
INGREDIENTS
Kafta with Beef Chuck:
1 piece of Minerva ground beef chuck
2 medium onions, chopped
2 garlic cloves, minced
Chopped parsley to taste
Chopped mint to taste
2 tablespoons of cumin
2 tablespoons of sweet paprika
1 tablespoon of Syrian pepper
Salt to taste
4 tablespoons of Alma Lusa olive oil
Tzatziki Sauce:
4 medium Japanese cucumbers
1 liter of natural yogurt
2 garlic cloves, minced
6 tablespoons of Alma Lusa olive oil
Salt to taste
Freshly ground black pepper to taste
1 sprig of chopped mint
PREPARATION METHOD
Tzatziki Sauce
Cut the Japanese cucumber in half, into thin strips, removing the seeds with a small spoon.
Place in a medium bowl and add natural yogurt, minced garlic, Alma Lusa olive oil, and season with salt, freshly ground black pepper, and chopped mint. Mix well and set aside.
Kafta
In a large bowl, place the Minerva ground beef chuck, chopped onions, minced garlic, and season with parsley, mint, cumin, sweet paprika, Syrian pepper, and salt. Mix well and shape the kaftas onto barbecue sticks.
After shaping all, heat a large non-stick frying pan over medium heat.
Drizzle the Alma Lusa olive oil, place the kaftas and grill for 3 minutes on each side or until they are cooked and lightly browned.
After grilling all, serve immediately with the reserved tzatziki sauce!